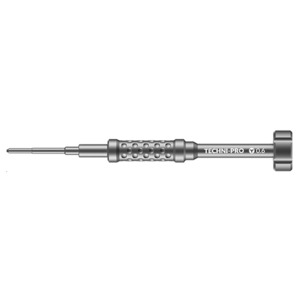 Description

Specifications

Documents
Our products under the brands Techni-Tool, Tec-Cut, Techni-Stat, and many others have merged to one brand, Techni-PRO. All the product specifications and functionality remain the same.
Aviation aluminum handle, good handle feeling, non-slip, anti-impact, anti-rust, effectively improve work efficiency.
High-precision screw bit, fully matches with screw, and can drill broken screws easily.
Ergonomic design - more convenient and efficient, easy to use. Anti-slip handle to prevent slippage during use.
S2 stainless steel 3D head.
Material: 
Alloy aluminum handle+S2 steel 3D screwdriver bit