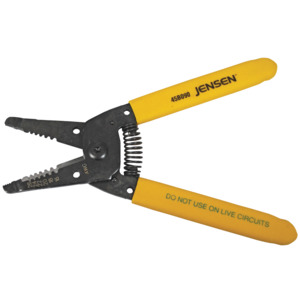 Estimated Mfr lead time:
90 Days
Description

Specifications

Documents
Our Jensen hand tool products have merged to the brand, Techni-PRO. All the product specifications and functionality remain the same.
Deluxe wire stripper delivers clean, precise and accurate stripping. Grips are PVC coated for better grip and comfort. Ground blades are sharpered for extended use.

Estimated Mfr lead time:
90 Days