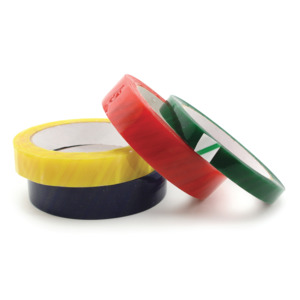 Description

Specifications

Documents
Our products under the brands Techni-Tool, Tec-Cut, Techni-Stat, and many others have merged to one brand, Techni-PRO. All the product specifications and functionality remain the same.
This Techni-Pro anti-static tape reduces charge generation
Peeling the tape dissipates any minimal charge due to its low dielectric constant
Suitable for various workstation and material handling applications (binding, edging, securing, sealing)
Standard cellophane tape generates high voltage
Use of cellophane tape at ESD benches with ESD-sensitive components can cause damage
ESD-sensitive components include those packed inside ESD bags and containers
Naturally dissipates separation charge in less than 0.02 seconds
Static generation: <250 volts @50% RH
Material: 
Transparent Cellulose
Adhesive Type: 
Natural Rubber
Backing Material: 
Cellophane
Tensile Strength: 
25 lb./in.
Adhesion Strength: 
66 oz./in.
Compliant Specifications: 
ANSI/ESD S543