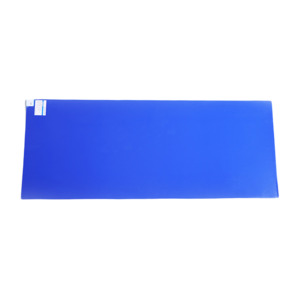 Description

Specifications

Documents
Our products under the brands Techni-Tool, Tec-Cut, Techni-Stat, and many others have merged to one brand, Techni-PRO. All the product specifications and functionality remain the same.
It is made of low-density polyethylene film and water-soluble acrylic adhesive.
It is easy to use. If the surface layer is dirty or contaminated, tear off the layer and throw it away.
Each layer has a high or low adhesive coating, which is smooth and durable.
It can quickly and effectively eliminate static electricity in a general range, effectively remove dust carried by vehicles, wheels and soles, and keep the environment clean.
ISO CLASS 6-8
CLASS 1000 - 100,000
Features:
The product can be applied to epoxy floor, floor, tile, and other flat ground,
Widely used in microelectronics, semiconductor, photoelectric manufacturing, PCB industry, solar energy, medicine, bioengineering, food, and other industries that are sensitive to fine dust and require high cleanliness.