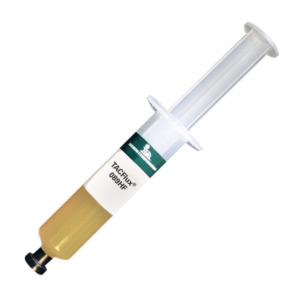 Estimated Mfr lead time:
18 Days
Description

Specifications

Documents
Appearance: Light Yellow–Amber
Maximum Reflow Temperature: 260C
Reflow Atmosphere: Nitrogen or Air
Shelf Life: 1 year
Storage Condition: Stored at 0–30C
TACFlux 089HF is a no-clean flux formulated for SnAgCu and SnAg solders (also compatible with Sn/Pb solder). TACFlux 089HF provides excellent wetting in air or nitrogen atmospheres. The flux and flux residue is halogen-free.

Estimated Mfr lead time:
18 Days