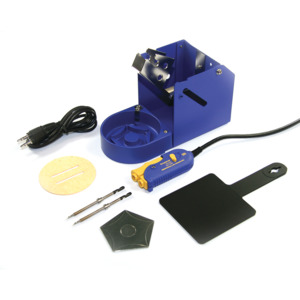 Description

Specifications

Documents
The Hakko FM-2023 is designed for use with small chip components as small as 0201. The Mini Parallel Remover has a unique feature allowing it to work as a standard or reverse action tweezer. A simple flip of a switch sets the action of the tool. FOR USE WITH THE FM-206, FM-203 or FM-202 soldering station only.

Alternate Product Number: 
FM2023 05, FM202305
Includes: 
FM2023-02 Handpiece,T9-I Tip, B2300 Heat resistant pad, A1536 Cleaning sponge, FH200-04 Iron Holder, B2849 Component bed, B3253 Connector cord.