This is main content
Hakko CHP-170 Standard Ergonomic Flush Cutter with Red Handles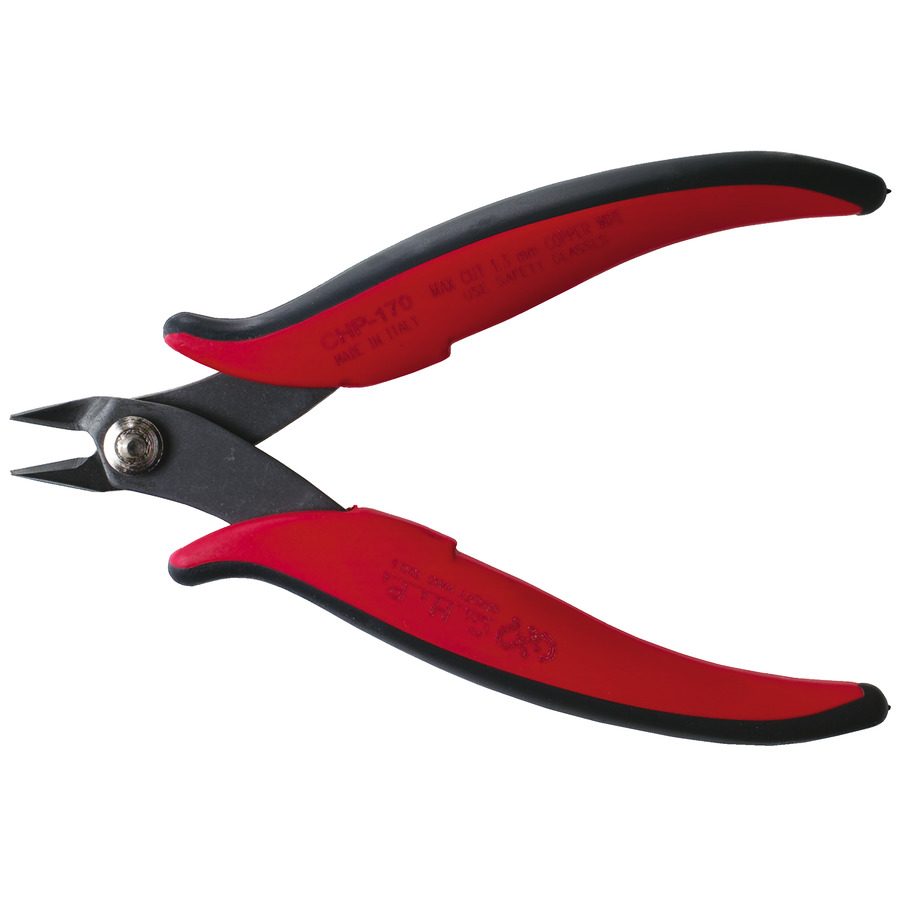 Drill Down Description:

Standard Ergonomic Flush Cutter with Red Handles

Fld:

25/32inch

Fld:

5-3/8inch

Model:

CHP-170

S3 Product Index:

413-445

Web Meta Description:

Excellent for electronics work, shop with us to see our expansive assortment of Hakko cutters.
Hakko Micro Cutter Key Features:
Steel: 2.5 mm
Cut: Flush
Max cut: 16 AWG
Rockwell Hardness (RHC): 56
The popular CHP-170 precision cutter by Hakko features sharp blades and carefully machined surfaces providing accurate cutting with less force. Dolphin-style grips are slim and lightweight to reduce stress on operator's hands.
Dolphin-style nonslip hand grips with curved fore-edge provide plenty of comfort and control. Parkerized surfaces prevent glare and increase corrosion resistance.
Precision-ground holes and surfaces provide smooth movement, and spring returns tool to the open position to reduce hand fatigue.
*Max cut is determined with copper wire