This is main content
Platinum Tools 100054C EZ-RJPRO HD Crimp Tool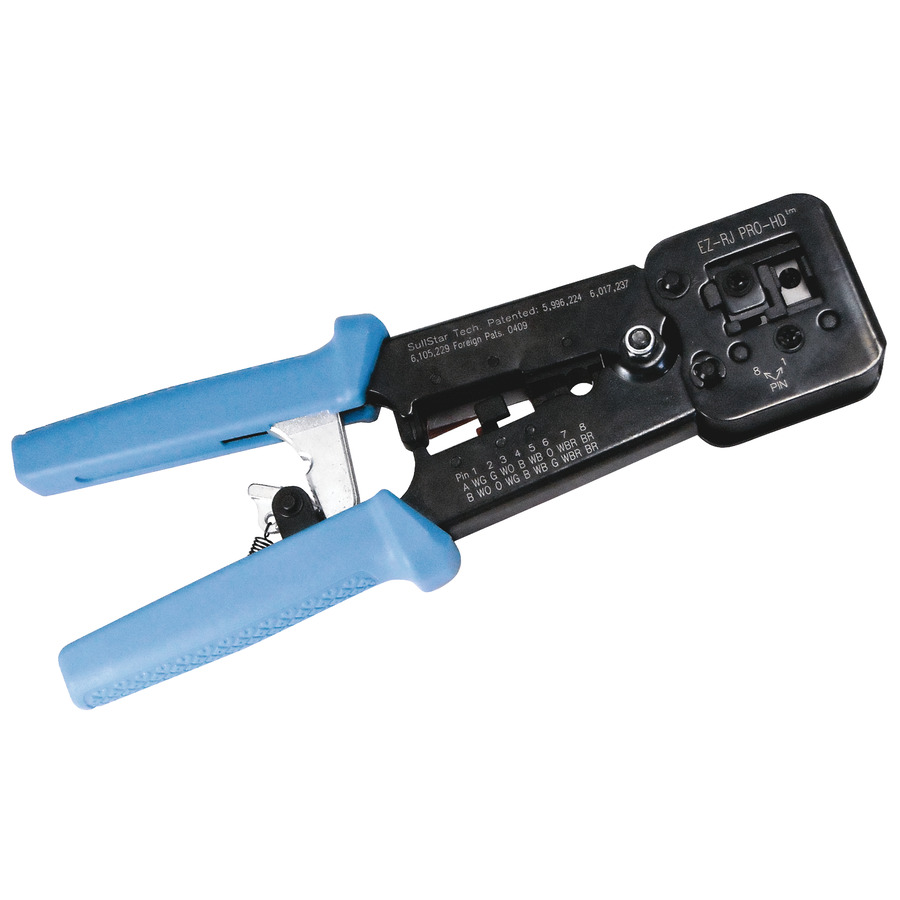 Includes Die Set:

Yes

Material:

Tool Steel (Die Head)

Overall Length:

8-1/2

Compatibility:

Compatible with all EZ-RJ45® and EZ-RJ12/11 connectors as well as all standard modular plugs, except AMP

Description Price Table:

EZ-RJPRO HD Crimp Tool

Drill Down Description:

EZ-RJPRO HD Crimp Tool

Length:

8-1/2inch

Model:

100054C

Overall Length UOM:

inch

Primary Keyword:

Crimping Tool

S3 Page Number Text:

143, 147, 151, 159, 2, 216, 218, 226, 228, 252, 52, 60, 95, 97

Use:

The closer the twists are to your contacts, the better the performance. So don't just push your twists, BUT push & pull. Take advantage of those extended conductors & watch your performance go up!
Saves You Time and Money
Crimper for CAT5/5E and CAT6+
Crimp and cut in one easy squeeze
Assured termination every time
Expanded surface area on contact drivers delivers full, uniform crimp force
Tool for terminating EZ-RJ45 CAT5e connectors, plus Shielded CAT5e connectors, CAT6+ connectors, Shielded CAT6 connectors, RJ12 and RJ11. Compatible with all modular plug connectors except AMP. UPC CODE 899740002203.