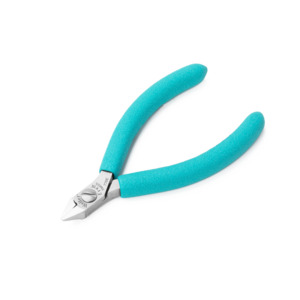 | Qty: | Price: | Savings |
| --- | --- | --- |
| 1 | $122.00 | |
| 5 | $115.90 | Save 5% |
| 10 | $109.80 | Save 10% |
| 50 | $103.70 | Save 15% |
Description

Specifications

Documents
Hand-crafted cutting edges for superior strength and sharpness.

Uncompromising Swiss quality created to be strong, durable, and sharp
Built-in Weller-Erem Magic Spring
The Magic Spring system used in Weller-Erem precision tools is unique. It is integral to the cutting head and provides a constant closing and re-opening force. It is highly reliable, makes the tools easy to use and reduces operator fatigue.
Reduce costs thanks to long life
Constant spring force
Guarantees more than 1 million operations
Maximum Cutting Capacity: 
0.031"
| Qty: | Price: | Savings |
| --- | --- | --- |
| 1 | $122.00 | |
| 5 | $115.90 | Save 5% |
| 10 | $109.80 | Save 10% |
| 50 | $103.70 | Save 15% |