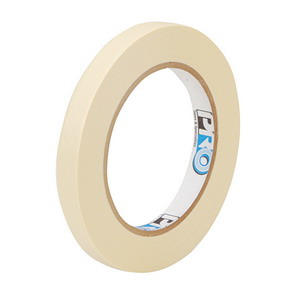 | Qty: | Price: | Savings |
| --- | --- | --- |
| 1 | $2.81 | |
| 10 | $2.75 | Save 2% |
| 30 | $2.67 | Save 5% |
| 100 | $2.59 | Save 8% |
Description

Specifications

Documents
Our products under the brands Techni-Tool, Tec-Cut, Techni-Stat, and many others have merged to one brand, Techni-PRO. All the product specifications and functionality remain the same.
Clean removal from most surfaces
Conforms well to irregular surfaces
Adheres well to a variety of substrates
Economically priced
Techni-Pro Pro® 795 provides excellent adhesion to a wide variety of surfaces in a number of fields including light bundling, light duty masking, and packaging or sealing.
Adhesive Type: 
Synthetic Rubber
Backing Material: 
Crepe Paper
| Qty: | Price: | Savings |
| --- | --- | --- |
| 1 | $2.81 | |
| 10 | $2.75 | Save 2% |
| 30 | $2.67 | Save 5% |
| 100 | $2.59 | Save 8% |