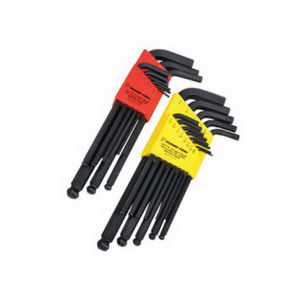 Estimated Mfr lead time:
23 Days
Description

Specifications

Documents
Our products under the brands Techni-Tool, Tec-Cut, Techni-Stat, and many others have merged to one brand, Techni-PRO. All the product specifications and functionality remain the same.
Master Inch/Metric Ballpoint L-Wrench Set
22 piece comprehensive L-wrench set. Includes 13 piece inch set, .05"-3/8", and 9 piece metric set, 1.5mm-10mm.




Estimated Mfr lead time:
23 Days