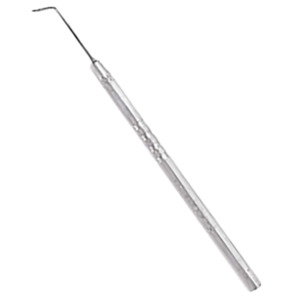 Estimated Mfr lead time:
23 Days
Description

Specifications

Documents
Our products under the brands Techni-Tool, Tec-Cut, Techni-Stat, and many others have merged to one brand, Techni-PRO. All the product specifications and functionality remain the same.
Techni-Tool probes are made with non-rusting, non-contaminating stainless steel tips. They're scalpel-sharp for fine probing and have spring wire tips that are tempered for flexibility. Useful for cold solder probing, hand inspection, micro positioning, lead adjusting. #6 Single bend tip, 10 Mil.

Estimated Mfr lead time:
23 Days