This is main content
Techspray 2108-12S Turbo-Coat Acrylic Conformal Coating 12 oz. Aerosol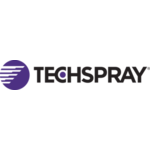 Techspray 2108-12S Turbo-Coat Acrylic Conformal Coating 12 oz. Aerosol
754CH2812
MFG #: 2108-12S
34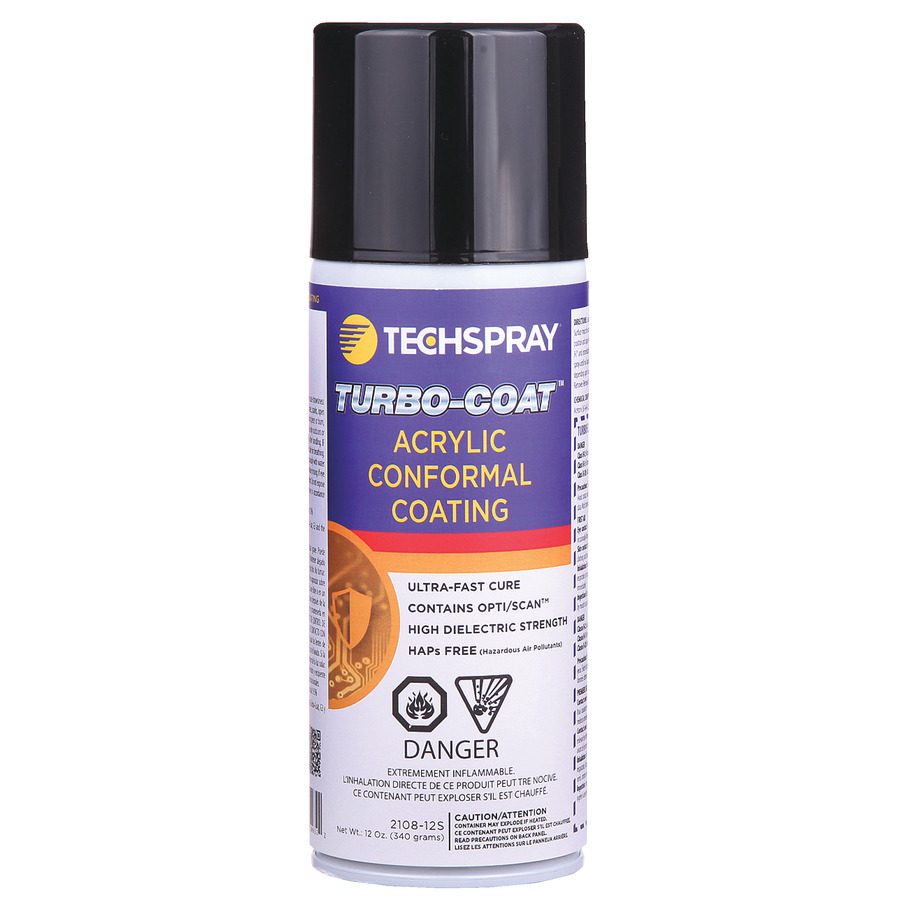 Description Price Table:

12 oz Aerosol

Drill Down Description:

Turbo-Coat Acrylic Conformal Coating, 12 oz. Aerosol

Model:

2108-12S

S3 Page Number Text:

103, 13, 251, 254, 255, 409, 437, 45

Type:

Acrylic
Fast Thermal Cure - Tack Free in 3 Minutes!
Fastest cure dry to touch in 3 minutes!
Max operating temperature - to 257°F (125°C)
Non-ozone depleting
Dielectric strength - 1000 volts/mil
Fast & easy rework & repair
IPC-CC-830B & MIL-I-46058C qualified
UL94 V-0 rated
UV indicator for black light QC inspection
Turbo-Coat Acrylic Conformal Coating is designed to speed up board production throughput without additional investment of expensive UV systems or other capital equipment. Conformal coating cure time is often considered a production bottleneck for PCB assembly operations. Turbo­Coat dries tack­free in 3 minutes, allowing manufactures to handle boards in 1/3 the time of the leading acrylic coating! Full cure can be achieved as quickly as 10 minutes with elevated temperatures.