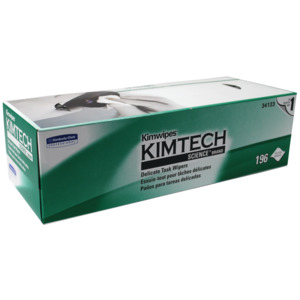 Estimated Mfr lead time:
100 Days
Description

Specifications
Kimtech Wipers Overview:
Sold by the box
Single ply, light-duty wiper that can handle a variety of delicate tasks. Easily wipes up liquid and dust. Anti-stat dispensing reduces lint and electrostatic discharge and controls usage. Portability reduces waste.
Wiper Size: 
11.8" x 11.8"
Estimated Mfr lead time:
100 Days