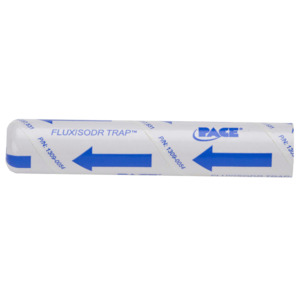 | Qty: | Price: | Savings |
| --- | --- | --- |
| 1 | $20.50 | |
| 10 | $20.09 | Save 2% |
| 30 | $19.48 | Save 5% |
| 100 | $19.07 | Save 7% |
Description

Specifications
Flux/SODR Traps are a disposable collection chambers for the SX-100, SX-90 and SX-80.

The traps are made from cardboard and can be thrown directly into a solder recycling container and will not cause any issue with metal reclamation.

This item is a pack of 10 traps.

Lead Free Solder Compatible: 
Yes
Package Quantity: 
10 Per Pkg.
Series Compatibility: 
SX-90 Series, SX-80 Series
| Qty: | Price: | Savings |
| --- | --- | --- |
| 1 | $20.50 | |
| 10 | $20.09 | Save 2% |
| 30 | $19.48 | Save 5% |
| 100 | $19.07 | Save 7% |