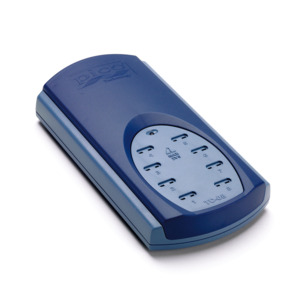 Estimated Mfr lead time:
14 Days
Description

Specifications

Documents
PP222 (USB TC-08) Thermocouple Data Logger w/ USB
Specs:
8 channel thermocouple data logger
Measures from –270 to +1820 °C (–454 to +3308 °F)
High resolution and accuracy
Expandable to 20 units / 160 channels:
Run multiple units on a single PC
Measures and records up to eight thermocouples at once
Supports all popular thermocouple types
Fast sampling rate: up to 10 measurements per second (including CJC)
USB connected and powered
20-bit resolution and high accuracy
Free PicoLog 6 Cloud software
Free PicoLog 6 Cloud account
Free software development kit
Example programs available to download
Free technical support and software updates
Compatible with Windows, macOS, Linux and Raspberry Pi OS
PicoSDK drivers for Windows, macOS and Linux included
The TC‑08 thermocouple data logger offers industry-leading performance and a costeffective temperature measurement solution. With eight direct thermocouple inputs, the TC‑08 can take accurate, rapid readings. The logger can measure and record temperatures ranging from −270 °C to +1820 °C using the appropriate thermocouple type (B, E, J, K, N, R, S, T). It draws power from your computer's USB port, so no external power supply is necessary.
Alternate Product Number: 
PP222
Estimated Mfr lead time:
14 Days