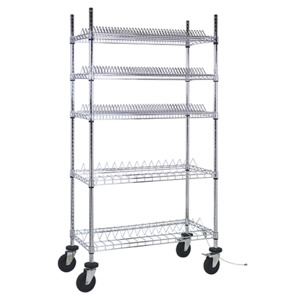 Description

Specifications
Holds (30) 10" reels and (234) 7" reels
Reel shelves can be positioned anywhere along the post in 1" increments
This mobile shelving unit offers a safe and efficient method of transporting and storing standard size component 7" and 10" reels. Mobile units come with reel shelves, post, conductive casters, plastic esd-safe split sleeves and drag chain.

Brand: 
Quantum Storage Systems
Capacity: 
(30) 10" Reels and (234) 7" Reels
Size L x W x H: 
18" x 36" x 69"