This is main content
Kester 6300018010 SELECT-10™ Selective Solder Flux 1 gal.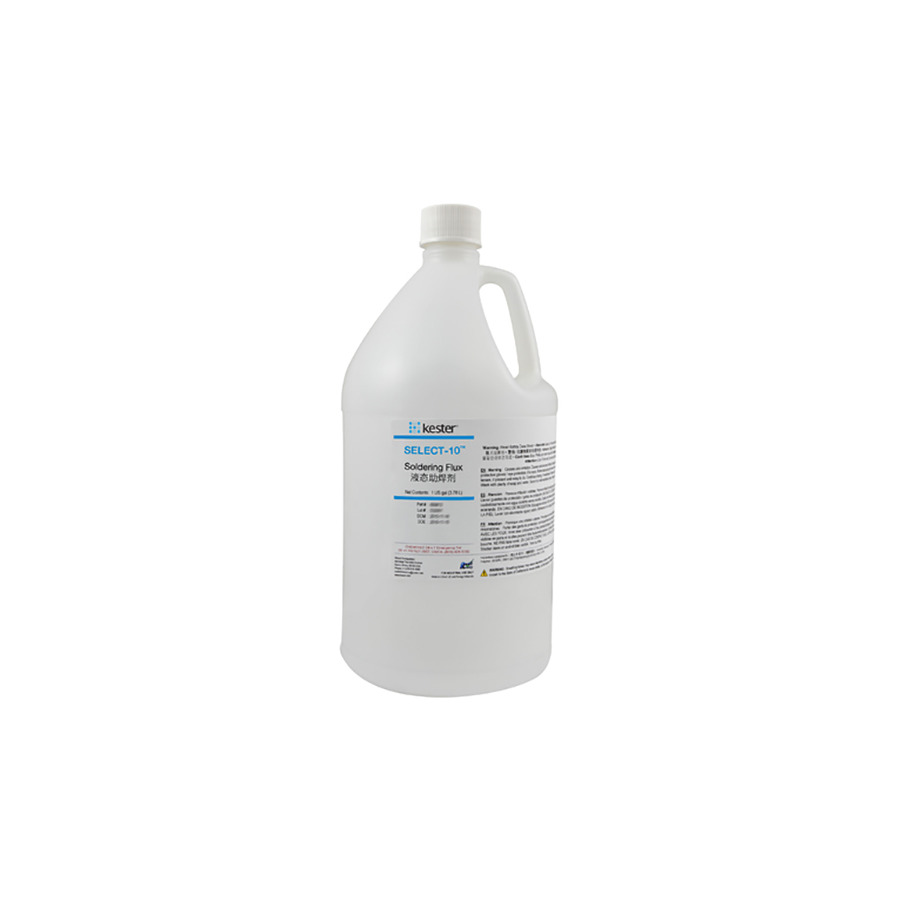 Description Price Table:

SELECT-10™ Selective Solder Flux, 1 Gal.

Drill Down Description:

SELECT-10™ Selective Solder Flux, 1 gal.

Model:

6300018010

S3 Page Number Text:

278
Designed to Withstand Long Dwell Times and High Preheat Temperatures
Kester SELECT-10™ is a zero-halogen no-clean liquid flux designed specifically for the needs of the selective soldering process. Sustained activity within the flux allows for good barrel fill in challenging applications, such as reflowed copper OSP boards or with difficult to solder components. Specific to selective soldering, SELECT-10™ does not spread beyond the spray pattern and will not clog nozzles. SELECT-10TM residues are non-tacky for improved cosmetics. SELECT-10TM is classified as ROL0 flux under IPC J-STD-004B.