This is main content
Kester 63-0000-1429 FLUX, WATER SOLUBLE, "OA"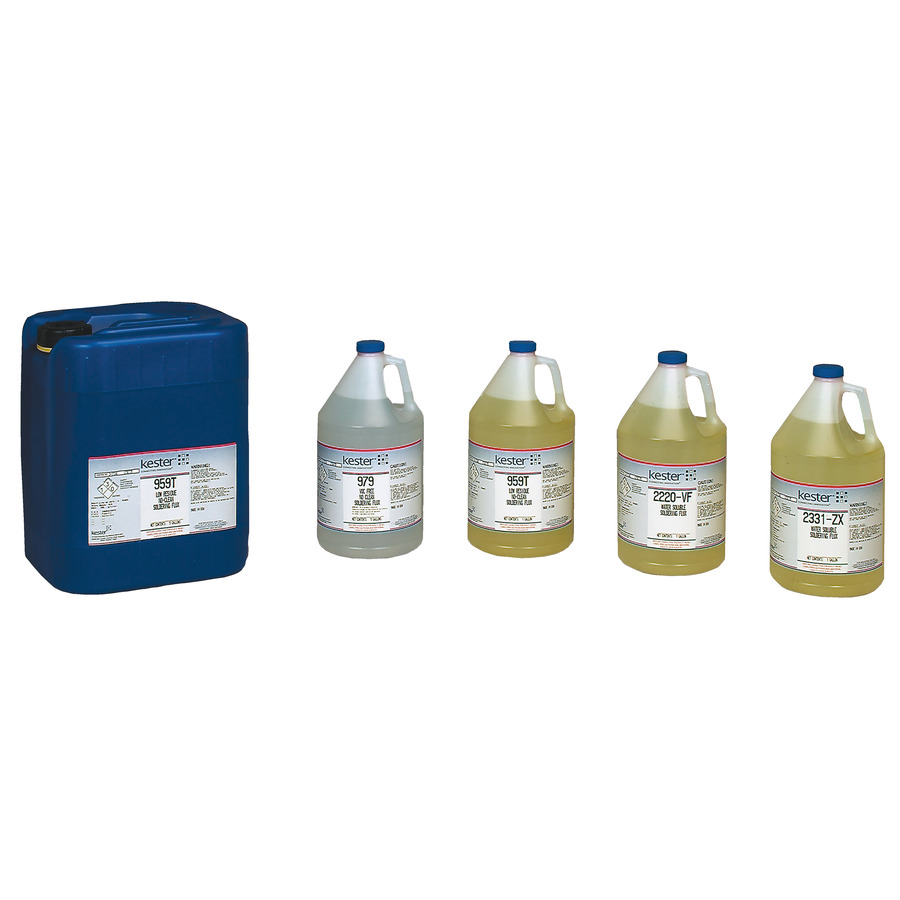 Flux Type:

Water-Soluble

Container Size:

One, One gal.

Container Size UOM:

gal.

Description Price Table:

OA Water Soluble Flux, One Gallon

Drill Down Description:

FLUX, WATER SOLUBLE, "OA"

Model:

63-0000-1429

Percent Solids:

18

Primary Keyword:

Water Soluble Flux

S3 Product Index:

171-616

Type:

Liquid
High activity
Minimizes icicling and bridging
High ionic cleanliness and no surface insulation resistance degradation
Classified as ORH1 per J-STD-004
Kester 1429 VOC-Free Organic Water-Soluble Flux is a self-neutralizing type of flux formulation based on research work originally performed at the Battelle Memorial Institute. The unique chemistry of 1429 flux provides for selfneutralization through a time/temperature relationship which results in a residue which is neutral and non-corrosive when properly heated.