This is main content
Prostat Q007-T ESD Grounding Qube (Cube) 5/Pkg.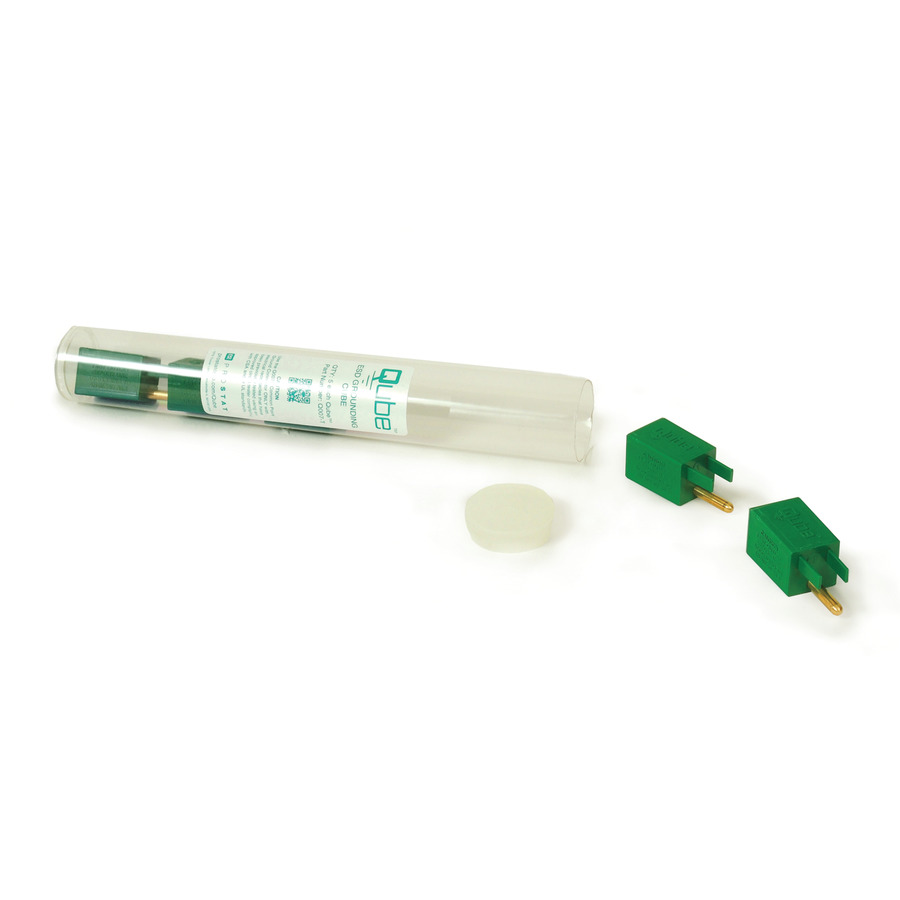 Color:

Green

Includes Wrist Strap:

No

Description Price Table:

ESD Grounding Cube, 5/Pkg.

Drill Down Description:

ESD Grounding Qube (Cube), 5/Pkg.

Features:

Triple receptacle grounding cube provides an ESD ground path to a previously tested electrical outlet for up to three different ESD ground circuits.

Model:

Q007-T

S3 Page Number Text:

179, 186, 187, 24, 40
Triple Socket ESD Ground Path
Dimensions: 2.12" x .90" x .90"
The Prostat Qube™ replaces ordinary electrical grounding devices with a convenient, cost effective means to connect several ESD controls to a single grounded electrical outlet. Use the Qube™ to ground workstations, mats, wrist strap & testers, instruments, and other ESD control products to a pre-tested facility electrical ground. It consists of a robust multi receptacle frame encased in fire retardant ABS with a solid brass grounding pin.