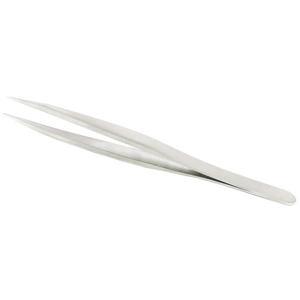 Estimated Mfr lead time:
31 Days
Description

Specifications

Documents
Type 00 economy tweezers are suitable to applications which require holding a component firmly.
Economy Tweezers are made in Asia from low carbon austenitic steel, and re-worked for a consistent performance. Non-magnetisable (80%) and resistant to corrosion, chemicals, salts and acids, economy tweezers are ideal to work in hard environment, requiring corrosion resistance and toughness.

Alternate Product Number: 
00.SA.B
Material: 
Anti-acid, Anti-Magnetic Stainless Steel
Point Style: 
Strong, Sharp
Handle Material: 
Stainless
Special Features: 
Anti-acid
Tip Shape: 
Thick, Squared, Strong
Estimated Mfr lead time:
31 Days