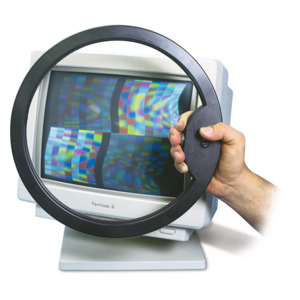 Estimated Mfr lead time:
13 Days
Description

Specifications
Indispensable for color TV and color monitor service
Eliminates magnetic fields in color TV picture tubes or computer monitors as required prior to purity adjustments. Coil is made to standard industry specifications and is completely encased in a 13" diameter molded, high-impact plastic housing. Operates at 110VAC and comes complete with an 8 ft. cord and momentary contact switch that permits de-energizing of coil without pulling the plug. UL listed.

Estimated Mfr lead time:
13 Days