This is main content
Sturtevant Richmont 810587 Torque Limiting Screwdriver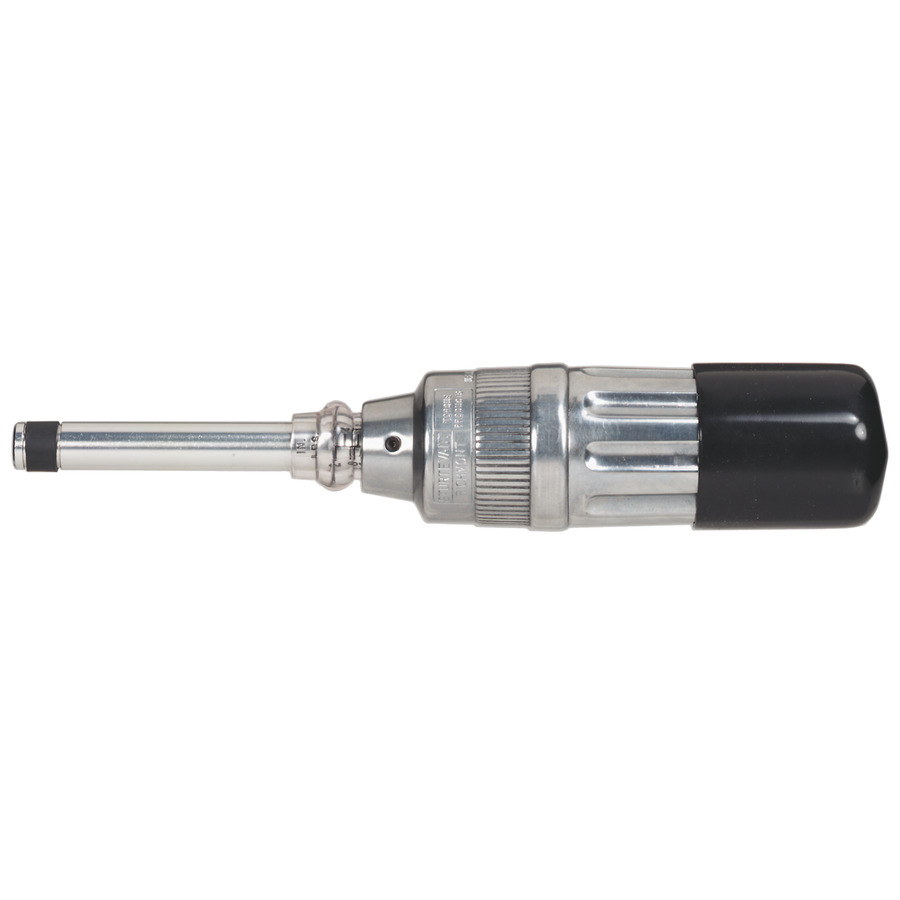 Accuracy:

±6

Control Type:

Adjustable

Drive Size:

1/4 (Female Hex)

Length:

7.8

Rotation:

CW, CCW

Torque:

2-36

Type:

Dial

Description Price Table:

Torque Limiting Driver Only

Drill Down Description:

Torque Limiting Screwdriver

Drive Size UOM:

inch

Keywords:

torque screwdriver

Length UOM:

inch

Model:

810587

Primary Keyword:

Torque Screwdriver

S3 Page Number Text:

101, 103, 107, 44, 49, 74

S3 Product Index:

115-858

Torque UOM:

in/lb.
Comes With Free NIST Calibration
Can be set 2-36 in/lb or .2-4 Nm. Remove the black cap, raise the torque adjusting key from the stored locked position, rotate the torque adjusting key to align with the lens line with the desired torque, use marking on shaft to determine torque scale and setting, rotate the torque key clockwise to increase the setting, rotate the torque key counter clockwise to decrease the setting. When the desired torque is under the lens line, fold the adjusting key back into the screwdriver and replace black vinyl cap. Do not use any bits longer than 6".