This is main content
Brady BMP71 Portable Printer Kit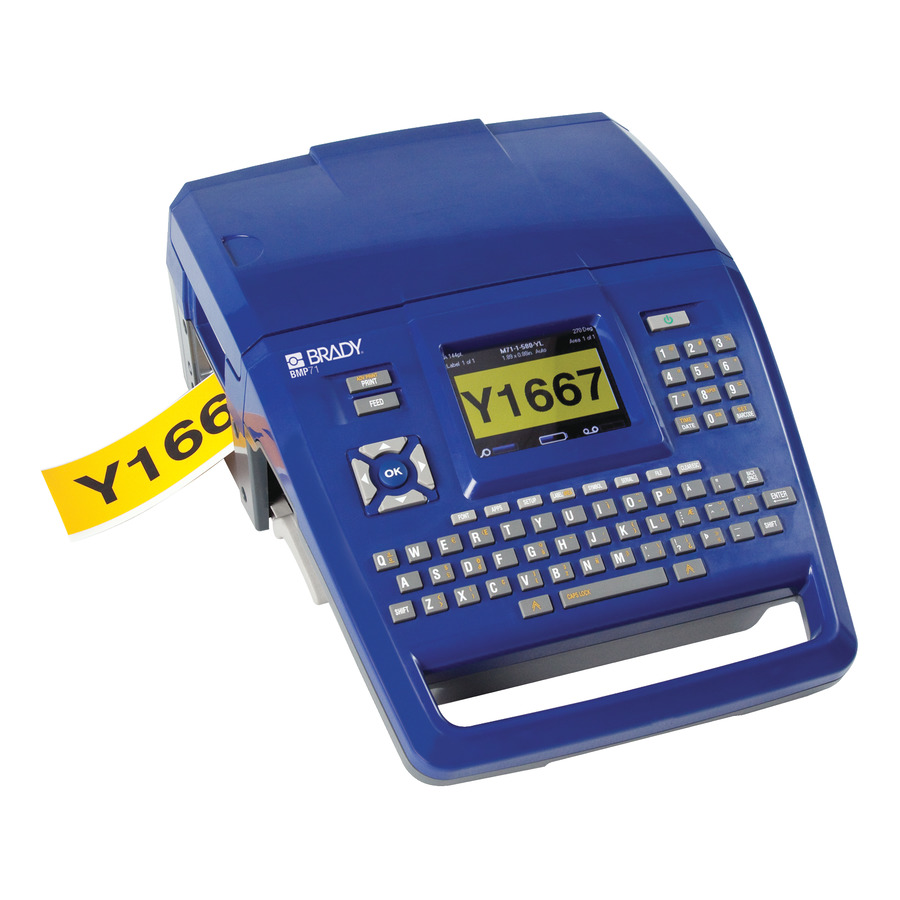 Resolution DPI:

300

Cleanroom Safe:

No

Color:

Blue

Description Price Table:

Portable Printer Kit

Drill Down Description:

Portable Printer Kit

Handheld:

Yes

Includes Power Supply:

Yes

Keyboard Type:

Qwerty Keyboard

Model:

BMP71

Print Technology:

Thermal Transfer

S3 Page Number Text:

146, 161, 162, 23, 24, 261, 265, 291

Static Safe:

No
Your Solution to Faster, Easier Label Printing
Prints 1.5" labels per second
Previews labels before printing with the large full color graphical screen
Screen icons let you know how many labels left, ribbon used and battery life
Advance rechargeable battery pack charges through printer
Auto size, underline, italics & bold
100's industry symbols
Barcodes
Time/date stamps
Sequences
Subscripts
Whether you need 1/4" self-laminating wire marker labels or 2" wide vinyl pipe markers. This portable printer offers thousands of applications, hundreds of labels combined into one easy-to-use thermal transfer printer. Features more than 30 different types of label materials to choose from. Including PermaSleeve™, self-laminating, and flag labels to identify wires & cables. Indoor/outdoor vinyl for electrical panels, pipes & racks. Raised panel labels as an economical alternative to engraving. Polyester die-cut labels to identify components, equipment & more. Kit comes complete with printer, hardcase, one M71-31-423 label, one M71-R6000 ribbon, USB cable, media roll adaptor, rechargeable batteries, charger/ac power supply, cleaning kit, CD (user guide/print driver), and quick start guide.

For more information -

Click here for more features & benefits of this amazing portable printer kit.

Click here to view the full brochure on the BMP 71 including label capabilities for your applications.

Click here to find BMP™ 71 Printer Ribbons & Labels.