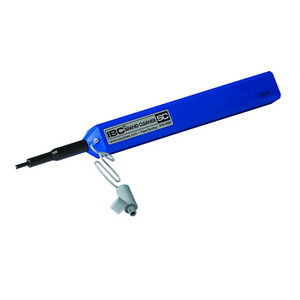 Estimated Mfr lead time:
9 Days
Description

Specifications
IBC™ SC, FC and ST Cleaning Tool

Dry cloth cleaning tools for single fiber connectors. Removes oil and dust contamination that can impact performance. Easy pushing motion initiates cleaning. Rotates 360° for full sweep. For 2.5mm connectors, SC, FC and ST for UPC and APC polishes.




Estimated Mfr lead time:
9 Days