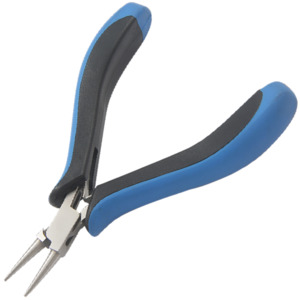 Description

Specifications

Documents
Special stainless steel, Corrosion resistant, High tensile strength, heat-resistant.
The ergonomic handles feature soft, non-slip texture and are designed for repetitive use.
Ergonomic Phthalate Free Grips as per California Proposition 65.
These round nose pliers are made of stainless steel and feature dual leaf springs for smooth action. They are suitable for delicate standard applications and precision work on small components or wires.

Alternate Product Number: 
10234310
Material: 
Stainless Steel