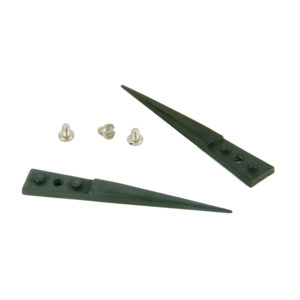 Estimated Mfr lead time:
15 Days
Description

Specifications

Documents
Kit of 2 Ceramic tips and 3 screws for type 71ZJ tweezers is suitable to applications which require holding a small component firmly.
The ESD Ceramic tips provide the tweezers with outstanding resistance to high temperatures and aggressive environments combined with exceptional hardness.
Ceramic is a non-metallic and non-scratching material, free from contamination and resistant to high temperature, wear and solder. Replaceable aligned tips in Zirconia (MZ) and ESD safe-static ceramic (ZJ) are ideal to wield fragile and scratch-sensitive components in electronic device manufacturing and repair.

Tip Material: 
ESD Advanced Ceramic Zirconia
Estimated Mfr lead time:
15 Days