This is main content
Jensen Tools JTK-14182 Deluxe Maintenance Tool Kit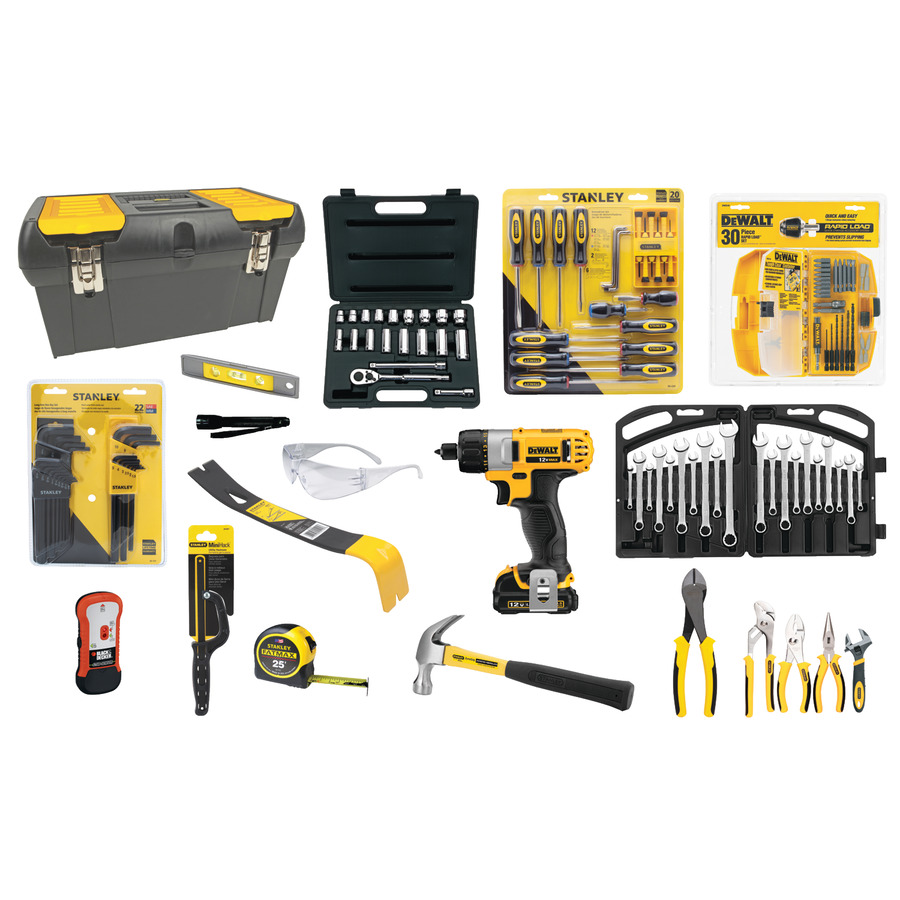 Description Price Table:

Deluxe Maintenance Tool Kit

Drill Down Description:

Deluxe Maintenance Tool Kit

Keywords:

Fathers Day 2016

Model:

JTK-14182

Title:

General Maintenance Tool Kit JTK-14181
Perfect for Tackling Projects Around the Home and Office!
Featuring Quality Brands Like DeWALT, STANLEY, FatMax and Black&Decker
DeWALT Compact 12VMAX Li-ION Drill Driver
Intelligent Laser Line Level and Stud Sensor
The JTK-14182 Deluxe Maintenance Tool Kit includes all the essential tools to complete most tasks, projects and repairs. This kit includes the most common needed tools such as wrenches, pry bar, stud finder, pliers, and a 20 piece socket set just to mention a few. The JTK-14182 is packed in large durable toolbox with lift out tray for easy and flexible storage, also included are separate carrying cases for the wrench, socket and drill drive bit sets. Assembled by JENSEN® in the USA.